Lost in the music, grooving our bodies to the rhythm, where everyone is free and enjoying themselves. There are no worries about the future, no hate, no judgement — everyone is happy. That's what it feels like to be in a nightclub. Popping champagne and dressed in your best clothes, you feel like you're at the top of the world. The aura is such that the only way to describe it, is a quote from the book, The perks of being a Wallflower, "And in that moment, I swear we were infinite."
Team FNL has put together a guide for the best nightclubs in the world. From the Brazilian rainforest to an open-air club on the hillside of Mykonos, we've hunted down the most unique places to party in Europe, Asia, and the US.
For all the party animals out there, this is an up-to-the-minute list of the hippest clubs around the world which you need to add to your bucket list!

Hakkasan - Las Vegas, USA

Are you a fan of Tiesto, Calvin Harris, and Steve Aoki? Guess what, they're on the Hakkasan's DJ roster list. This huge five-story club is a place where you will very often be able to spot celebrities. Just going there is an experience in itself, and if you get hungry, the Hakkasan restaurant serving the best Cantonese cuisine is just adjacent to that.
Location: The MGM Grand, Las Vegas, USA
Green Valley - Camboriu, Brazil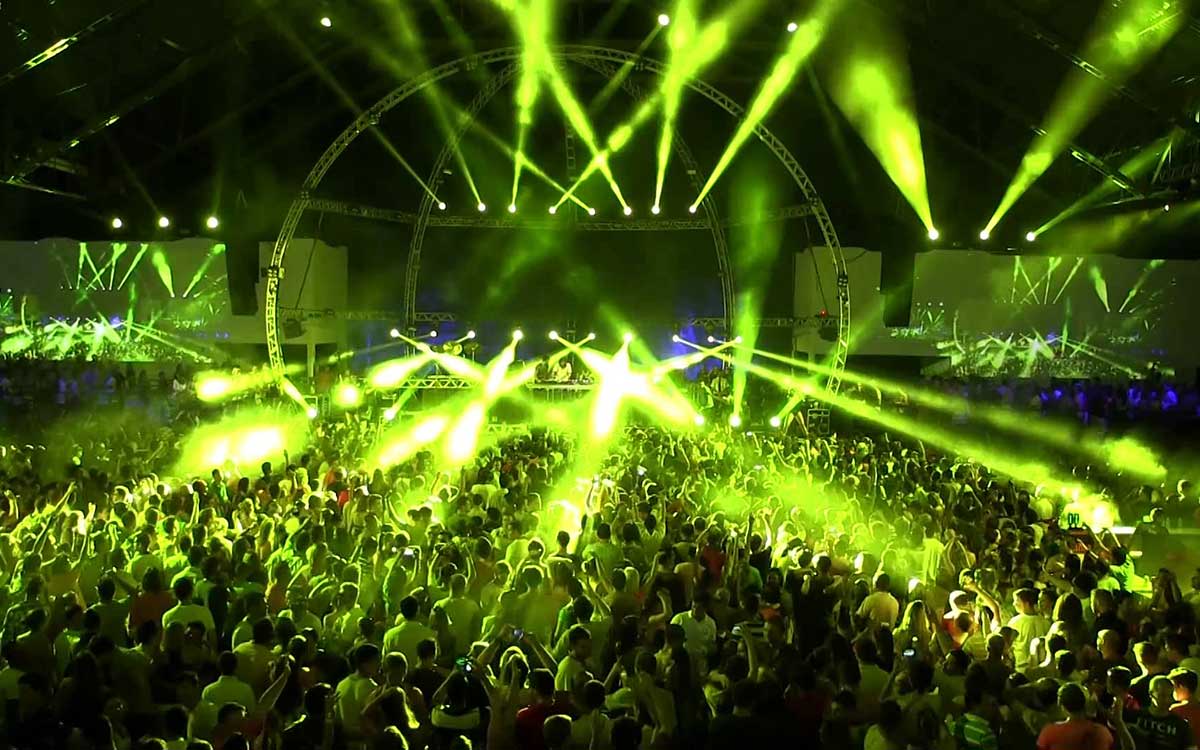 This is an open-air club located in the Brazilian rainforest. It can accommodate up to 6000 guests. However, what you see as a marvellous electronic playground today, back in 2007 was nothing more than a makeshift tent in the middle of an open airfield, set up to host a local rave. They have the latest tech, and the best DJ's have performed here.
Location: Rua Mamoré, 1083, Rio Pequeno
Zouk - Singapore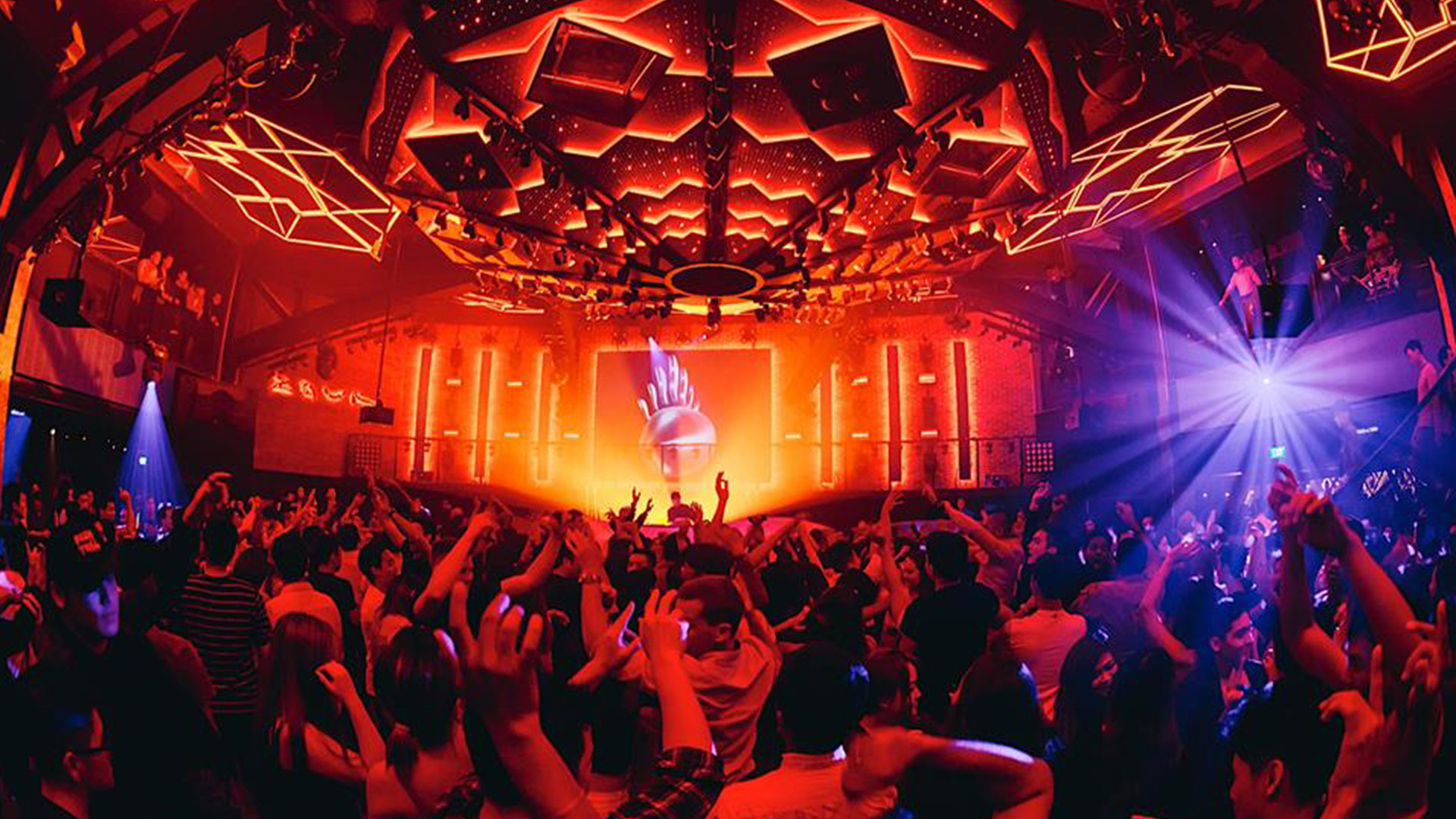 It's fun, it's magnificent, it's distinct — this humungous nightclub with four interconnected rooms plays the best music you could listen to. Some of the bigwigs of the DJ world like Paul Van Dyk, have called it their favourite club.
Location: Zouk, 17 Jiak Kim Street
Cavo Paradiso - Mykonos, Greece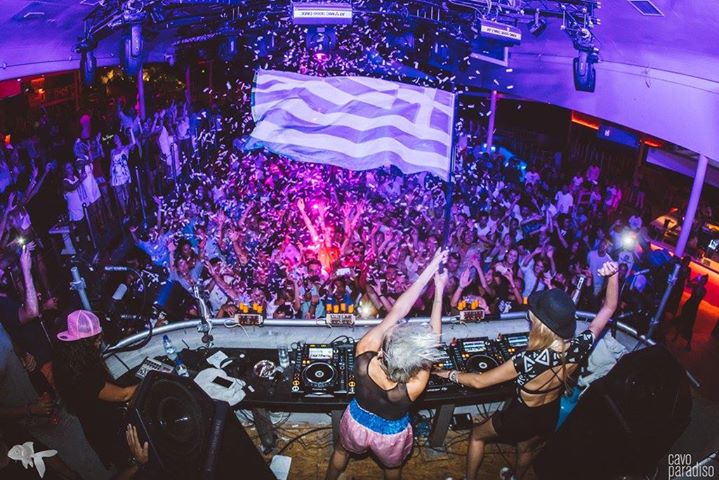 Mykonos is known the world over for it's raging day-party scenes. Cavo Paradiso is an open-air club with both indoor and outdoor space which is located on the hillside of the Island. A vast pool is the centrepiece of this club.
Location: Island, Paradise Beach, Mykonos 846 00, Greece
Teatro Kapital - Madrid, Spain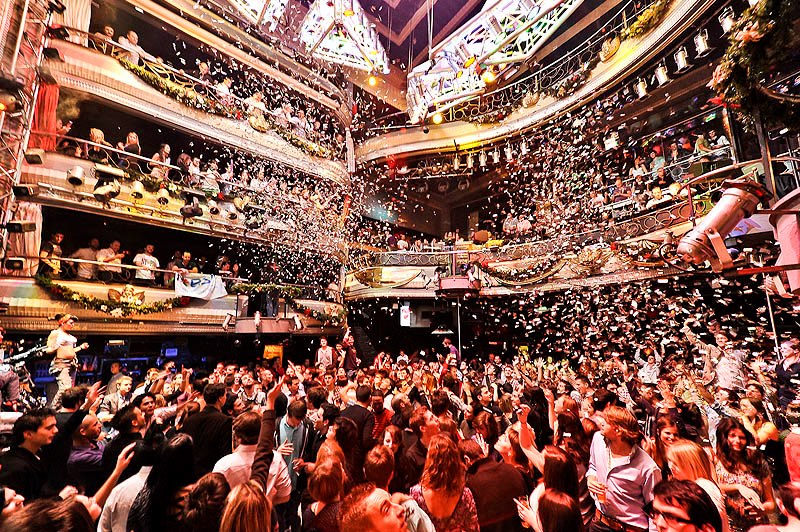 Serving some the most fabulous cocktails, this seven-story building with five indoor levels plus a rooftop and a basement is a place that'll blow your mind. Each floor plays different kinds of music, so if you and your friends have entirely different tastes in music, worry not cause in this club everyone can find their niche.
Location: Calle de Atocha, 125, 28012, Madrid, Spain
Cavalli Club - Dubai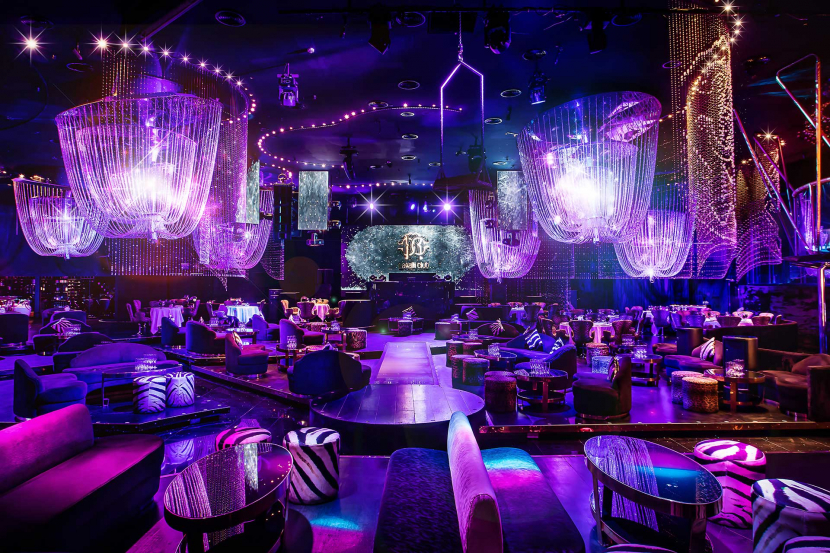 This nightclub was created in collaboration with the famous designer, Roberto Cavalli, and so you can imagine just how WOW it is. It is luxurious, fashionable and is the distillation of all things fabulous.
Location: Sheikh Zayed Road, Fairmont Hotel
Pacha - Ibiza, Spain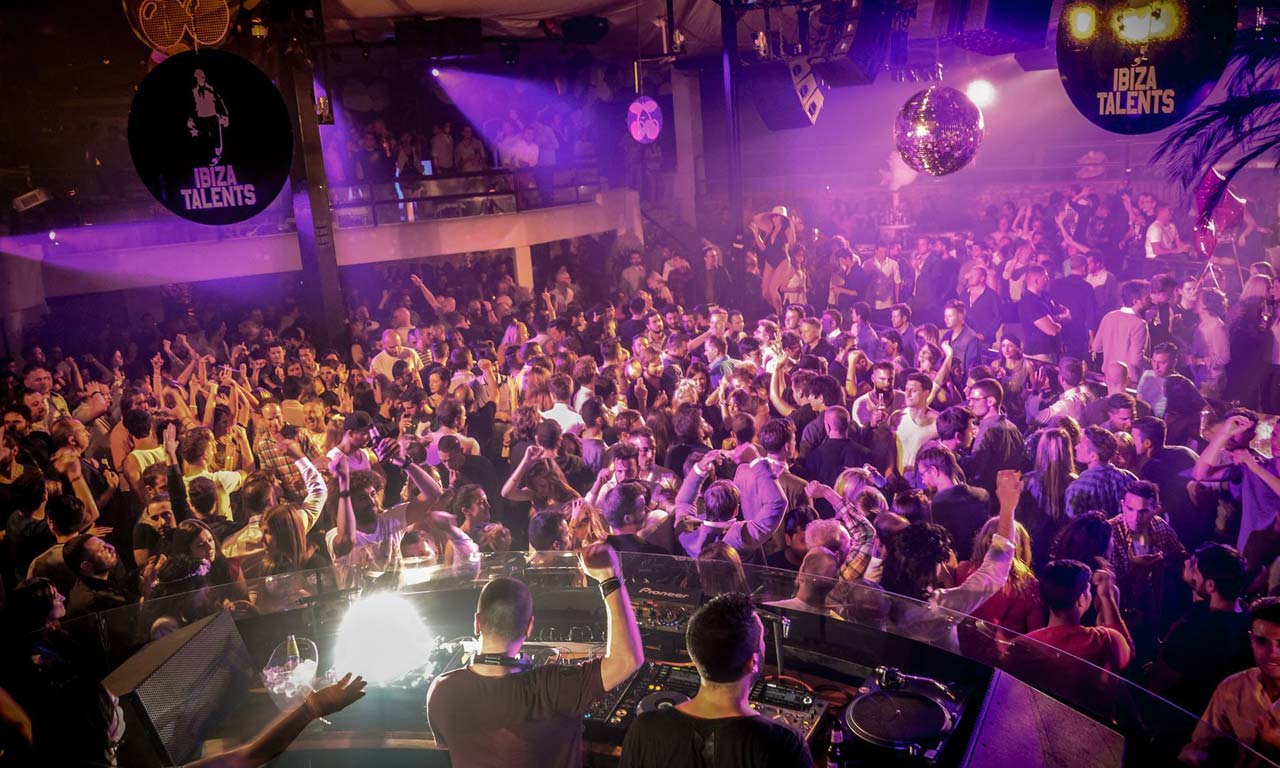 Pacha is one of the oldest and still the best nightclub's you'll ever go to. It has got this chill vibe to it. It was founded in 1967 and is till date the premier club to party in. They have opened their branches in eight other countries. Resident DJ's list includes David Guetta, Swedish House Mafia, Pete Tong, and Chuckie. 
Location: Av. 8 d' Agost, 07800 Eivissa, Illes Balears, Spain
XS - Las Vegas, USA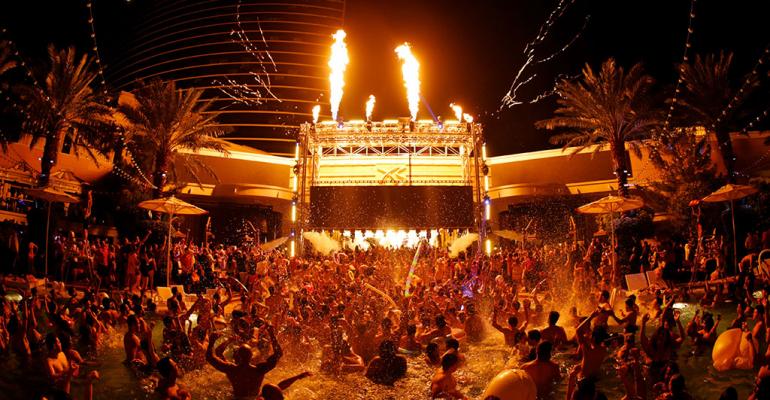 It has some of the best DJ's playing here including Avicii, Zedd, and Skrillex. But the focal point of this nightclub is the massive pool outdoors where you can enjoy bottle service and even take a dip in the water during the weekly Sunday Night Swim.
Location: Wynn Encore, Las Vegas, USA



LIV - Miami, USA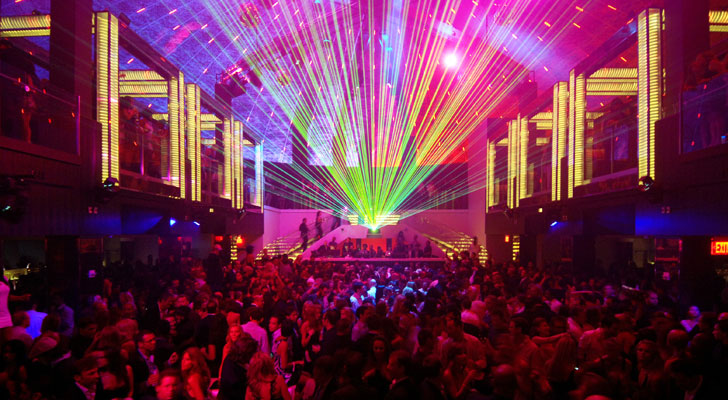 Even those who don't live in Miami know that the best place to party there is LIV. It's got the craziest party scenes and celebrities including Justin Bieber, P-Diddy, and the Kardashians go there to dance the night away. Also, the bigwigs of the music world, like Calvin Harris, play here.
Location: 4441 Collins Ave, Miami Beach, FL 33140, USA
Chlösterli - Gstaad, Switzerland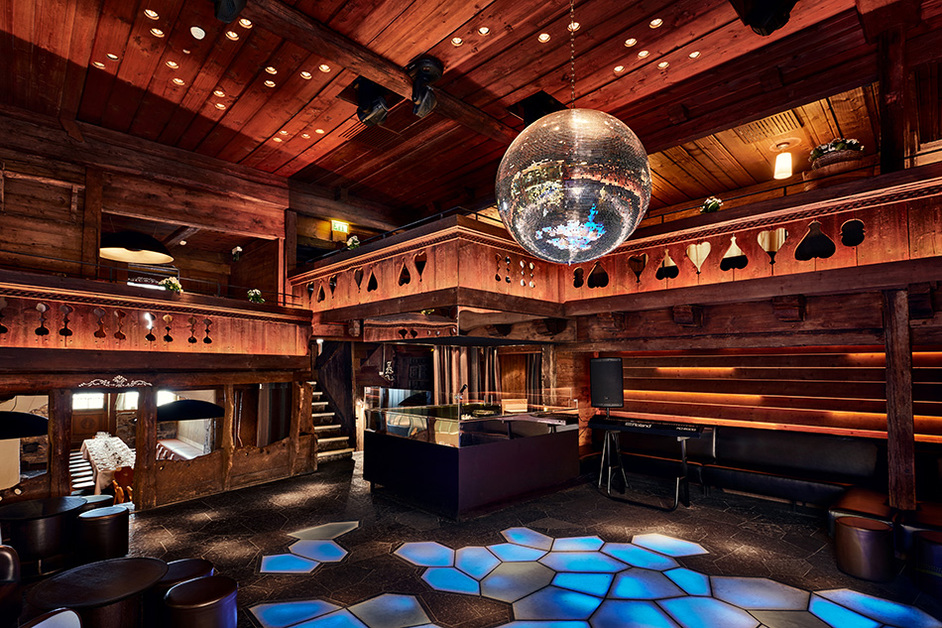 Located in Gstaad, a mountain resort, the Chlosterli Club provides warmth and comfort, amidst the winter mountain temperatures. Housed in the oldest chalet, this club offers a stone dance floor that emits light. A restaurant by the day, this place transforms into a hip club by evening.
Location: 6314 Unterägeri, Switzerland
Guacara Taina - Dominican Republic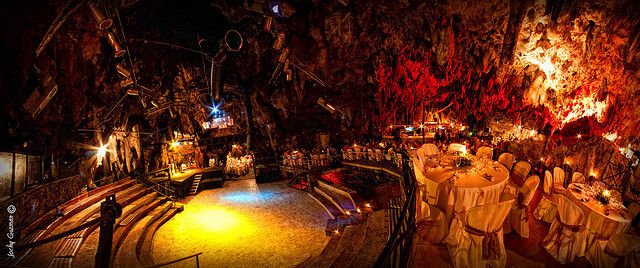 This is the most fantastic nightclubs in my opinion as it is actually located inside a cave and so it is also known as The Cave. The guests enter this place at the street level but the three dance areas are deep down inside the cave, and the dance floors are placed within natural crevices. Its main attraction is its acoustics, which is very different from other nightclubs simply because of its location.
Location: Av. Mirador Sur, Santo Domingo, Dominican Republic
Halikarnas - Bodrum, Turkey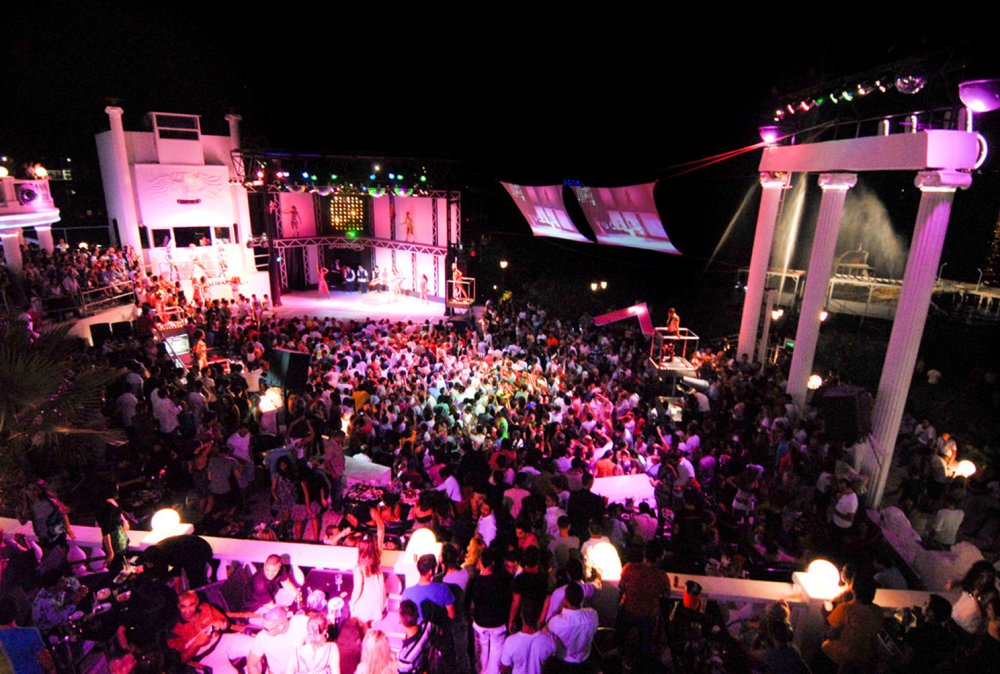 Located in a beach resort town in Turkey, Halikarnas is an open-air club with Roman pillars and palm trees surrounding it. It can accommodate up to 10,000 people. What attracts people to this place is the laser and light show here and the 85 feet high fountain located at the centre of the nightclub.
Location: Kumbahçe Mahallesi, Cumhuriyet Cd. No:183, 48400 Bodrum/Muğla, Turkey
Cielo - New York City, USA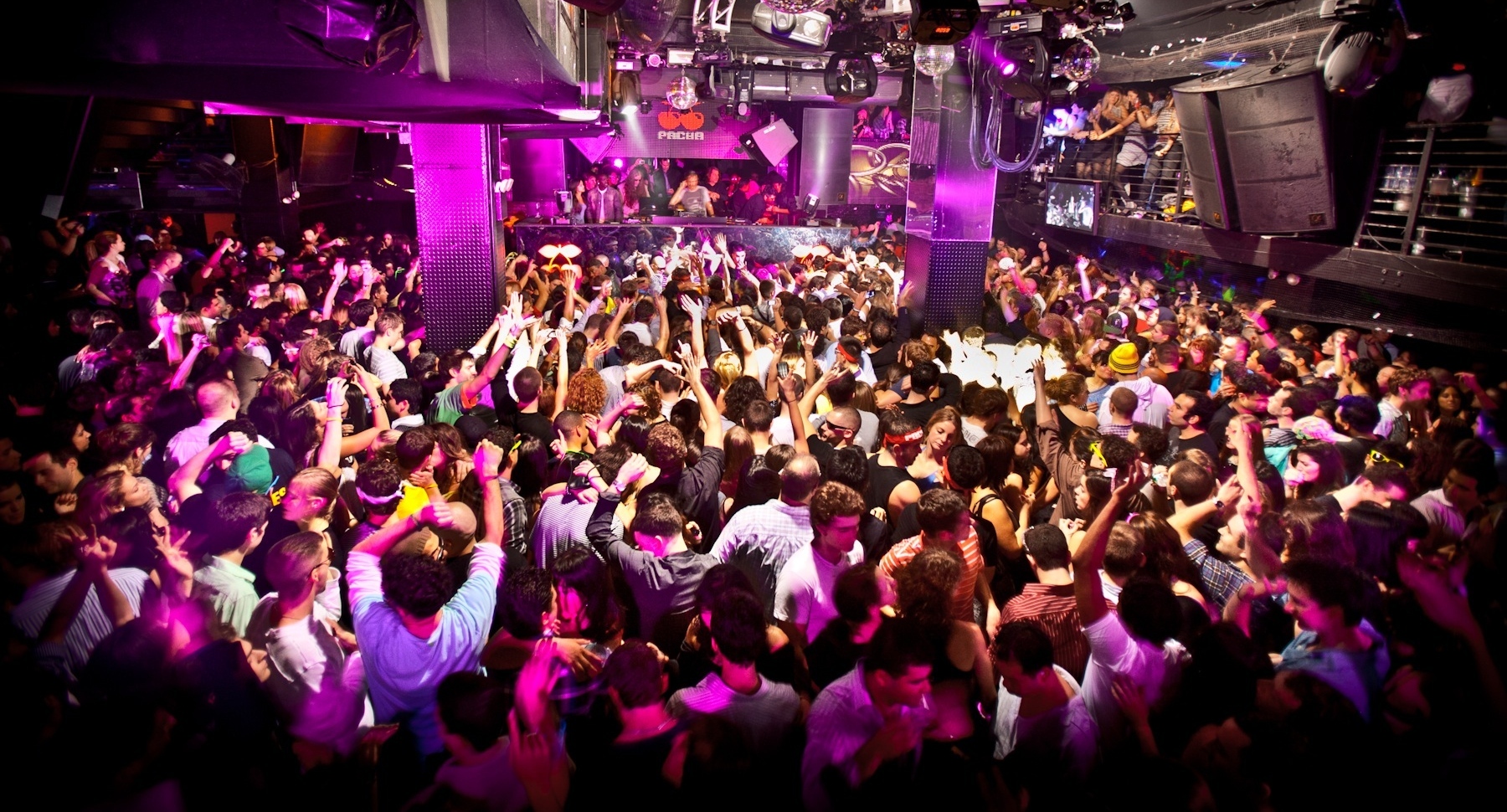 Located in a city that never sleeps, Cielo has an intimate ambience and is the brainchild of the international DJ Nicholas Matar. What makes it stand apart from the rest of the clubs in the city's first and only Funktion One sound system.
Location: 18 Little West 12th St, New York, NY 10014, USA
The Guvernment - Toronto, Canada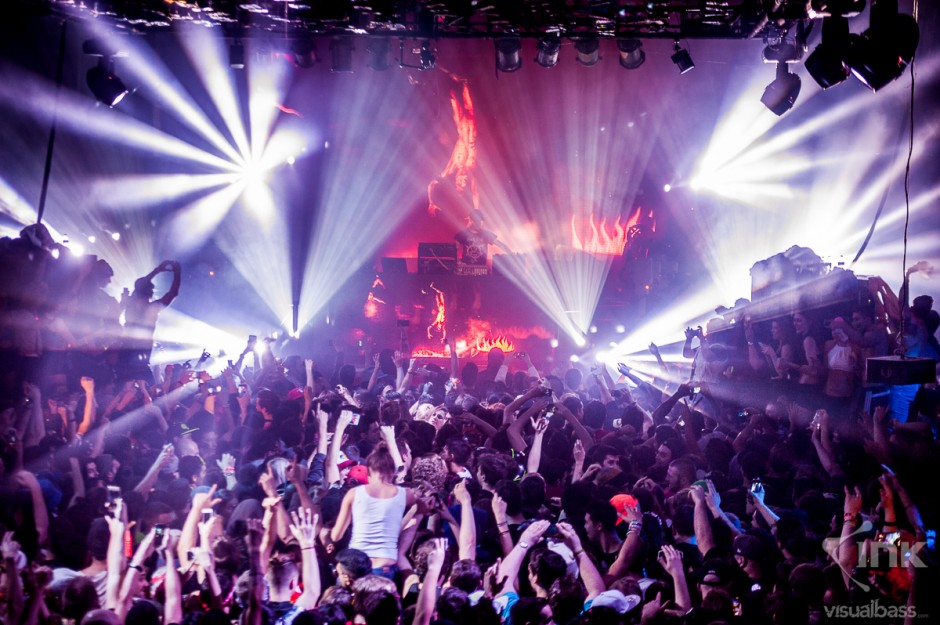 It has eight individual rooms and also features the best of techno and house music artists like Above & Beyond, Armin Van Buuren, David Guetta, Ferry Corsten, Marco V, Markus Schulz, Deadmau5, Sasha, Paul Oakenfold, DJ Abdul & Carl Cox.
Location: 132 Queen's Quay East; Toronto ON M5A 3Y5
Fabric - London, UK


It is a rad club with impressive lights, immaculate sound system and professional live acts that will blow your mind. And it is the only club that has 30 hours dance sessions on Saturdays! This three floors massive space is somewhere I would want to be lost forever in.
Location: 77A Charterhouse St, Clerkenwell, London EC1M 6HJ, UK
Womb - Tokyo, Japan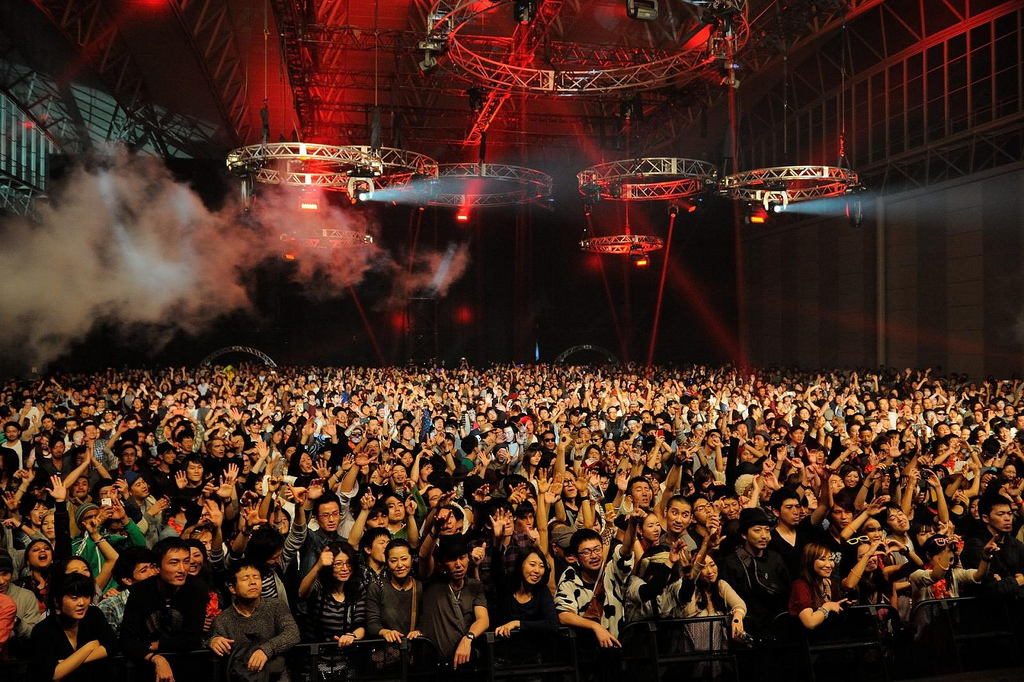 The sound system of this club alone is enough to make you go crazy. It houses the most massive mirror ball in the world and it has four floors: the first floor is basically a restaurant, the second floor has a big dance floor with a bar, and the third and the fourth floor have stunning lounges with marvellous interiors.
Location: Japan, 150-0044 Tokyo, Shibuya, Maruyamacho, 2−16
Octagon - Seoul, South Korea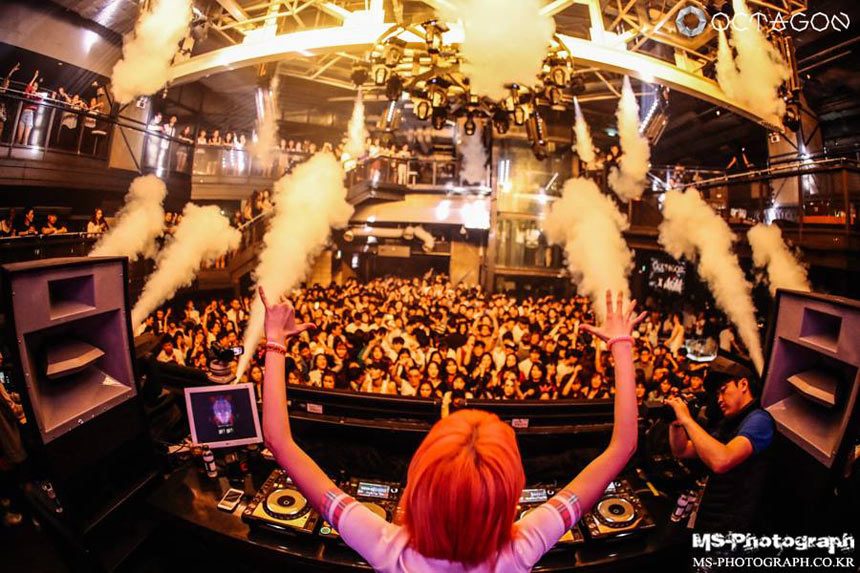 The fifth best nightclub in the world and the number one is Seoul, Octagon is a club that every party animal should visit at least once. Although boasting 78 VIP tables and nine private rooms, Octagon's design leans toward the industrial, aiming to recreate some of the original feelings of rave's grubby, warehouse-based past. Everything over here from lights to tables is octagon shaped, giving it that quirky yet uber chic vibe.
Location: 645 Nonhyeon-ro, Nonhyeon 1(il)-dong, Gangnam-gu, South Korea
Ministry of Sound - London, UK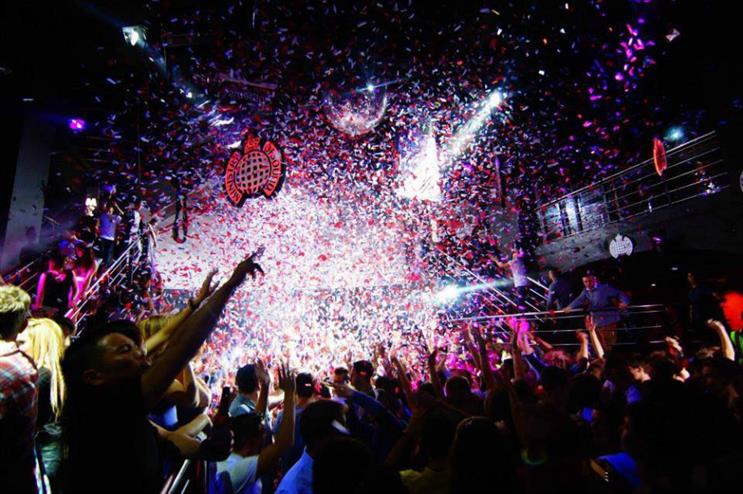 Established in the 1990s, this iconic nightclub revolutionised London's night scene. The bus garage turned nightclubs line is always buzzing with overexcited tourists and locals. 
Location: 103 Gaunt St, London SE1 6DP, UK
Ushuaïa - Ibiza, Spain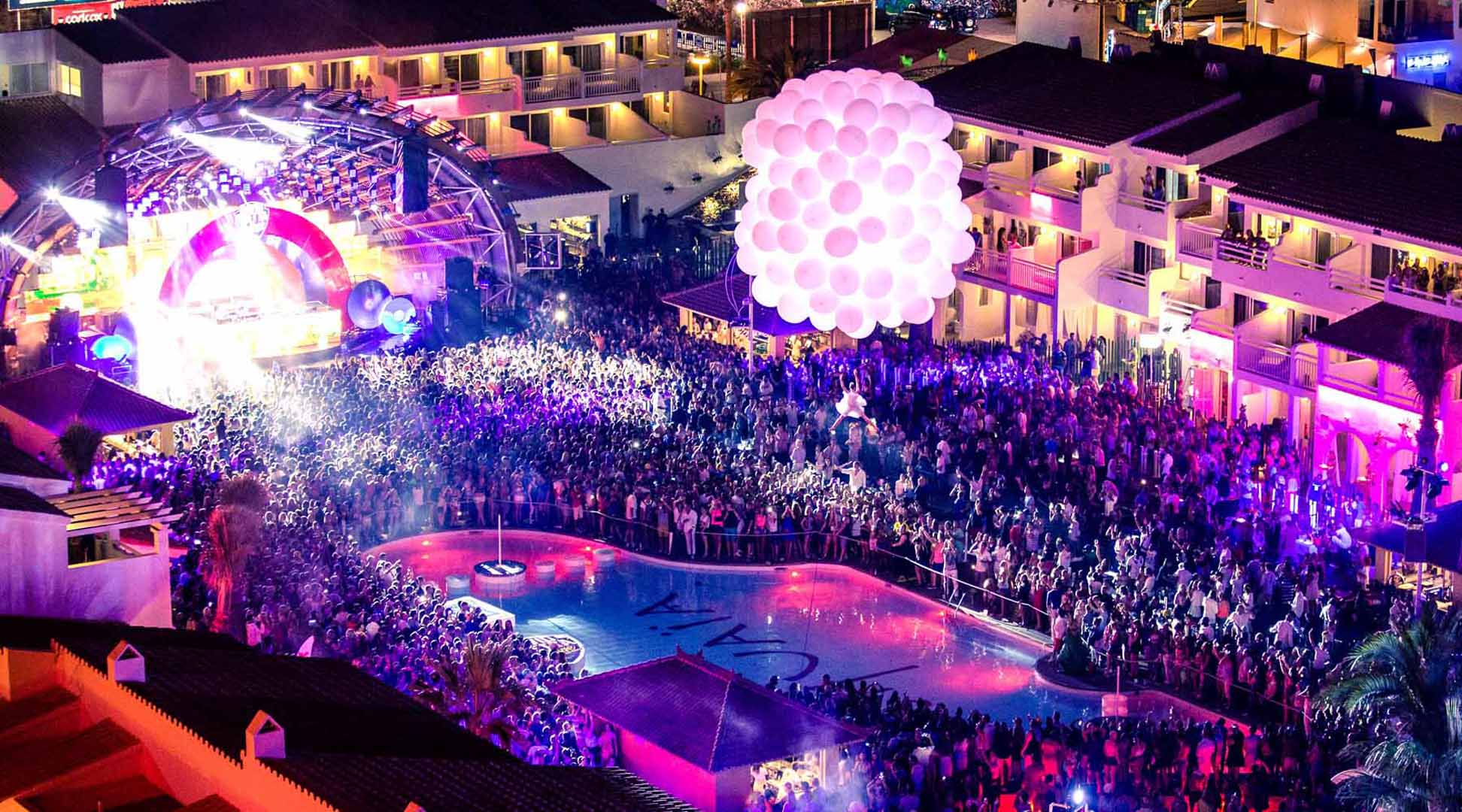 Known not only for its out of this world smacking night parties but for some of the most legendary day parties too — this place is a five-star beach resort by the day and a clubbing paradise at night. Staging some of the biggest DJ's around the world like Steve Aoki, NERVO, Martin Garrix, Hardwell and David Guetta.
Location: Platja d'en Bossa, 10, 07817 Sant Jordi de ses Salines, Islas Baleares, Spain
Echostage - Washington, USA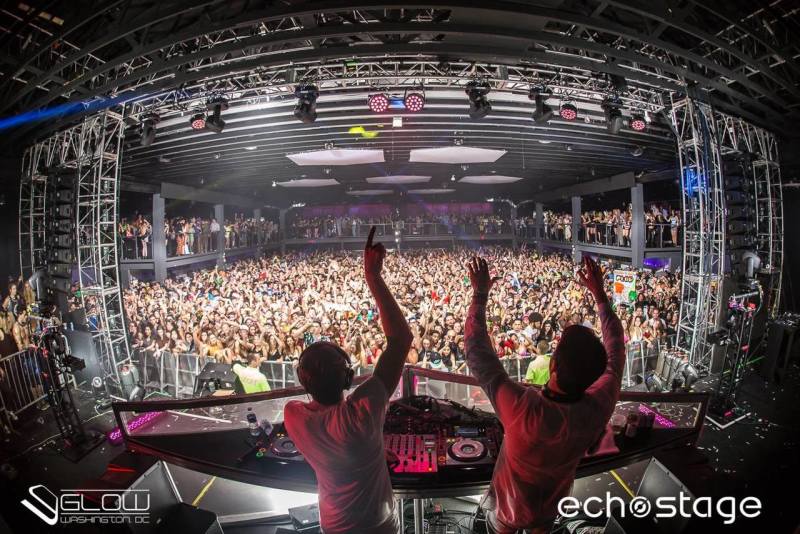 Created as a concert/nightclub hybrid venue, it has hosted some of the best DJ's from around the world including Mashmello, DJ Snake, Armin van Buuren, and Diplo. D&B V-Series audio system, a 14 by 40 foot LED screen, cryo jets, intelligent lighting, and confetti cannons, which combine to give a performance-centric production that mimics an outdoor festival experience.
Location: 2135 Queens Chapel Rd NE, Washington, DC 20018, USA
← Back to portfolio