2017 might be rushing alarmingly fast to a close, but before you start planning for your NYE party, enjoy the last month of the year by heading to a dozen new F&B places that opened this year — from the city's swankiest nightclub to a place that's fast becoming known as the Mecca for whisky drinkers.
Where should I eat tonight? What's new? What's great? — more often than not, tipsters, readers, friends and family ask these questions. Most F&B enthusiasts always strive to stay updated with the hottest new and happening F&B ventures across Delhi/NCR and there are a few online resources that cover restaurants across the city, they aren't really a chronicle of the 'it' places of the moment. This carefully curated collection of the capital's little gems by FNL is for all the F&B aficionados who like to stay in touch with what's hot – all the restaurants, nightclubs, bakeries, bars and cafés that have given us a thrill this year.
Whisky Samba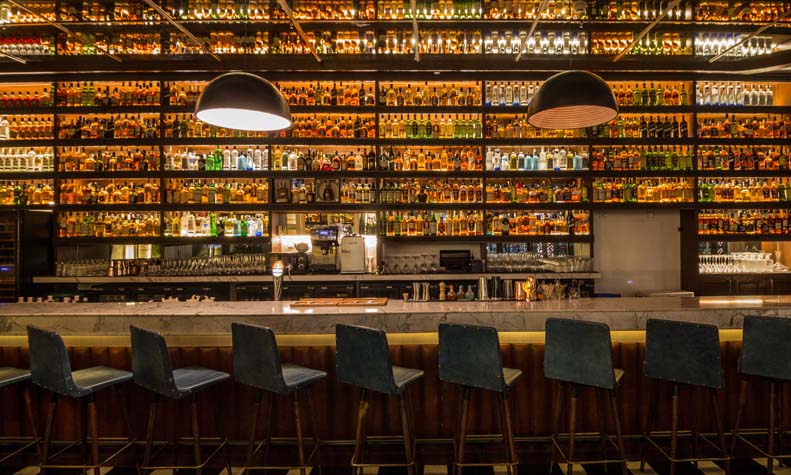 Whisky cures all; it's a friend when dealing with heartbreak, a comforter in the cold, liquid courage when required (like walking up to that pretty girl that's held your attention), and fiery fuel for long nights. So whether you prefer your whisky with or without water, you spell whiskey with an 'e', or you are a Japanese-distilled whisky aficionado — there's something here for everyone. Whisky Samba, located at Two Horizon Center on Golf Course Road is a beautiful restaurant which houses one of the longest bars in NCR. The bar is 50 feet long and offers a mind-boggling 140 different varieties of whisky, with up to 2500 bottles on display. While the outdoor seating is covered by Parisian inspired canopies, the inside decor is classy with a lot of wood and leather seating. While Whisky Samba's Noma returned chef brings with him an extensive menu of global flavours and a 'local is the best' attitude, this place also serves up unpretentious, original and unforgettable cocktails, reminding you that there are more ways of drinking whisky apart from 'on the rocks'. 
The Electric Room 

Opened just a few months back, this excellent venue quickly cemented itself as one of the classiest clubbing space and gig venue in Delhi, thanks to a booking selection that ignored genre and simply focused on quality. Scores of Delhi's party-lovers flock to The Electric Room every weekend to hear the best DJ's play Electronic, Indie, Pop Rock, Hard Rock, and Hip Hop music. Just going there is an experience in itself - with fabulous cocktails, sizzling afterparty scenes; and if you get hungry, the food there is amazing. This is the "it' afterparty place in Delhi as the drinks keep flowing and the music keeps playing non-stop till 4 am. 
Puppychino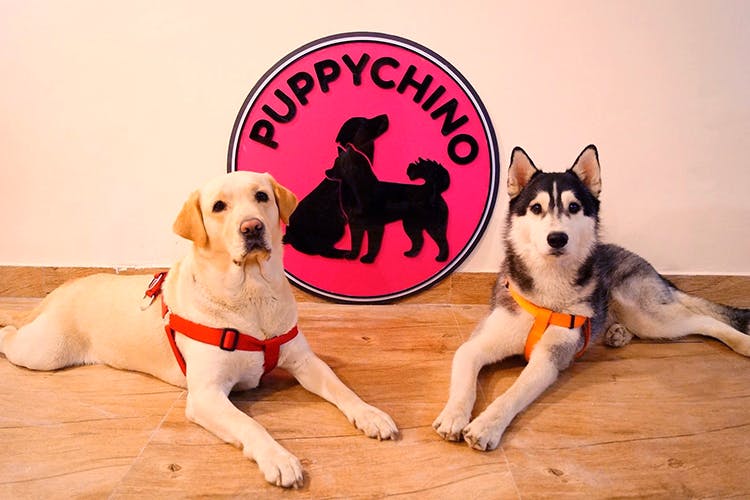 The pet café craze has swept the globe, so it's no surprise that Delhites have gotten in on this act. Shahpurjat is the home of Delhi's first dog cafe - Puppychino. Dogs are, let's face it, much more social, much easier company, and far less likely to be plotting your downfall and ultimate demise than well, humans. The minute you enter this adorable café, you will be greeted by a friendly staff and three doggos — two labradors, Bobo and Mousse, and a beautiful Husky, Simba. They've got a play area, a tiny gift shop for your four-legged friend, dog day-boarding, and you can also throw a fantastic birthday party for you doggo here. Not to forget, they have two menus here — one for 'doggos' and the other one for 'hoomans'. So, dog-owners, dog-lovers, and anyone else who enjoys the idea of eating scrumptious food surrounded by dogs, this place is a must-visit for you. 
Bohca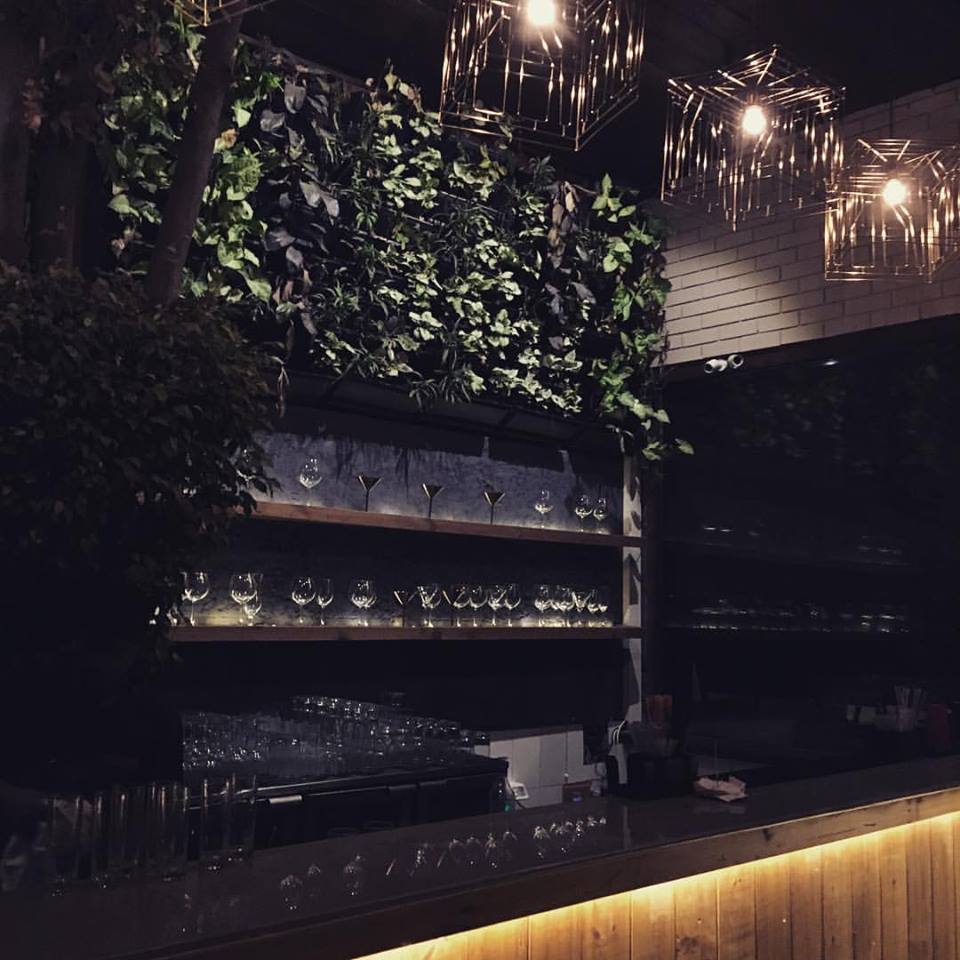 If you ask anyone in New Delhi where one would like to be seen on a Saturday night, then Bohca would probably be one of the first names to pop up. This large venue with its premium aesthetics and 'thumping commercial music' has become a favourite haunt for partygoers throughout the length and breadth of 'King's Landing'. Over and above its nocturnal-appeal, Bohca has also managed to capture the hearts and palates of many food enthusiasts. The menu has been thoughtfully sculpted, keeping its overall contemporary positioning in mind. There's an interesting mix of Spanish, Italian, Mediterranean, Middle Eastern, North American, and South American dishes on offer, ranging from hand rolled pizzas to good ol' sliders, and even fusion tapas platters. 
Leo's Pizzeria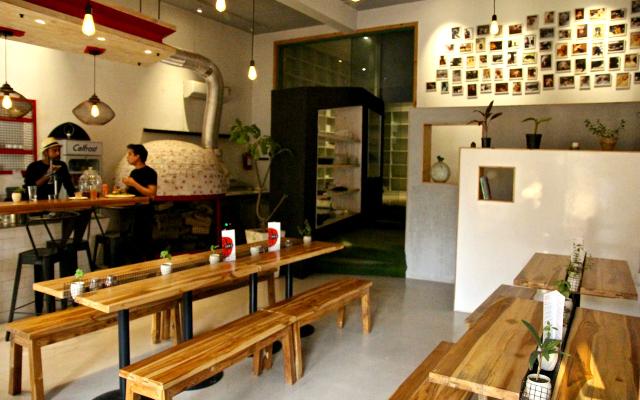 Delhi is known for its snob value when it comes to going out, whether it's partying, fine dining or simply a casual night out with the lads. So, Leo's, a quaint place located in one of the isolated by-lanes of Chattarrpur, with only a small lit board marking its presence, is a breath of fresh air. In a nutshell, this place is all about pizzas and the menu is no nonsense with hand rolled artisan Neapolitan pizzas, focaccia, and a couple of freshly churned juices, ice tea, coffee, and one dessert. This place is named after the owner's golden retriever, whose pictures adorn the walls of the cafe, and they even have a special corner where they'll host your canine friends. The decor of the place is very laid back and casual with compact fuss-free blackboard menus and long sleek wooden tables with adjacent stools, perfect for big groups or for people who wouldn't mind sharing the dining space. 
Lady Baga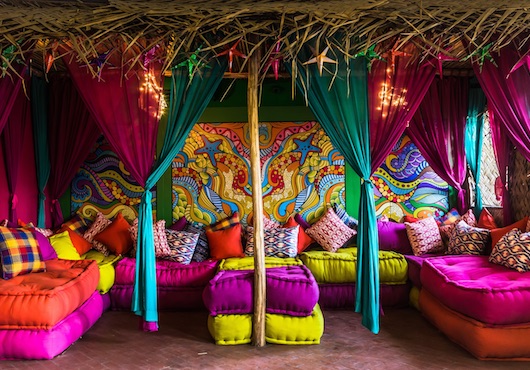 Are you looking for an unusual place to eat? So, how about a little bit of white sand, good time, and lots of piña coladas, all without leaving Delhi? It's not witchcraft, it's Lady Baga. Descend into a tropical getaway in Connaught Place as you escape into a Goan beach shack at Lady Baga. This place brings sun, sand, fantastic cocktails, and a typical Goan menu to Dilliwallahs, who are unafraid of a bit of kitsch. It's simply a throwback to the Goa of the 70's - with beach chairs, Goa pottery, bead curtains, tie-dye cushions, hammocks, brocade cholis, and a colourful bar.


Fig & Maple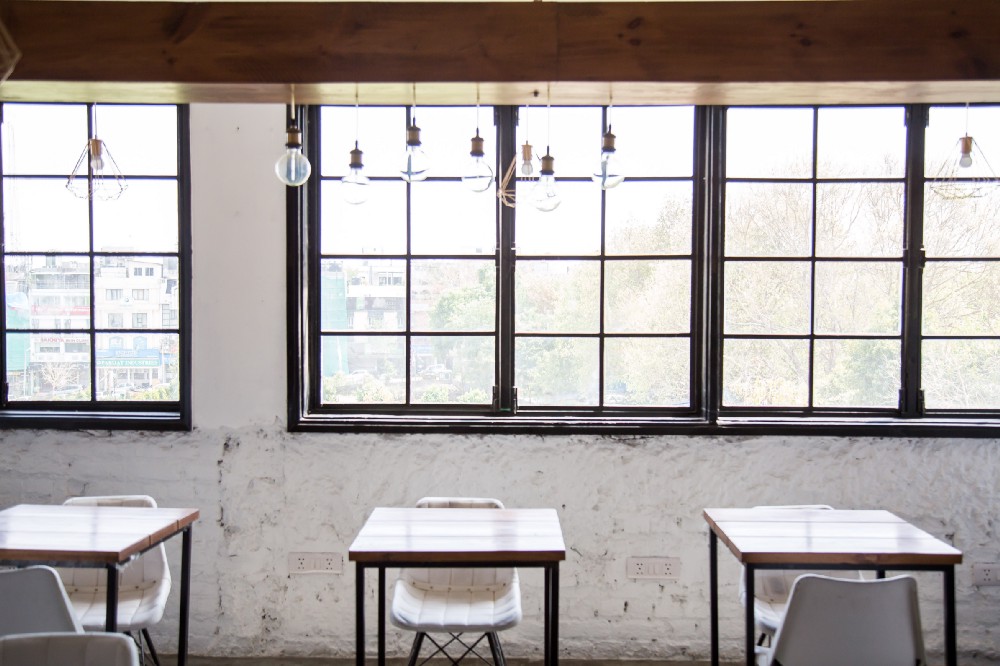 Radhika Khandelwal, Chef-owner of Shahpurjat's famous Ivy and Bean, has opened a second restaurant — Fig & Maple — a bijou place in the heart of South Delhi. After winning the hearts of numerous Dilliwallas with her first venture, her second venture into the world of restaurants has found a home in GK-II M-Block Market, and is pretty as a picture with both indoor and outdoor seating. With Fig & Maple, she also brings her 'fresh, seasonal and local produce rather than canned and processed food' attitude to the enclaves of GK II. Sparse interiors, beautiful rooftop, in-house library — this place has a charm of its own that does not intimidate you, rather welcomes you to make the place your own. The thoughtfully curated menu by Radhika though is rather heavy on breakfast and brunch dishes. 
Kheer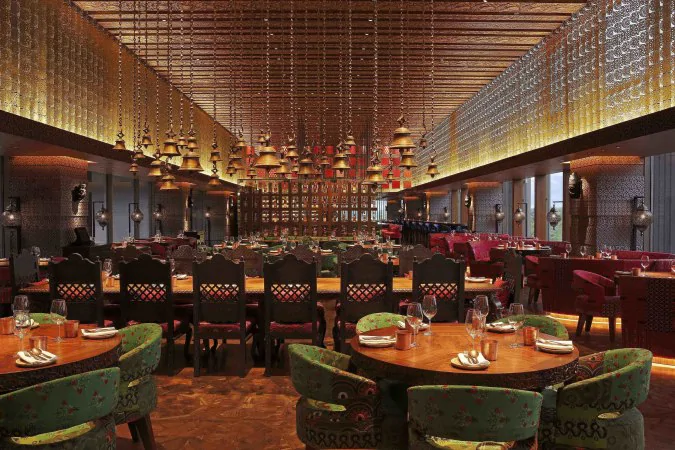 When it comes to Indian cuisine, we've been exposed to so much lately — from experiments with molecular gastronomy to fancy pre-plated portions or exotic flavours and ingredients fused in traditional recipes — that now any new, fancy Indian dining space is received with a bit of skepticism. However, at Kheer, Aerocity's newest Indian fine-dine, it's a refreshing change to find an honest and understated take on the food we've all grown up on. The swanky space at Roseate House, which has already created a well-deserved buzz in the city, resonates all things Indian, presented in a contemporary and innovative way. The design is inspired from the famed Japanese restaurant — Zuma. The restaurant is adorned with intricate wooden carvings, kitschy murals, and intrinsic temple bells hanging atop a long table. There is also a lounge bar, Island bar, an open kitchen area, and a striking chaat-bar made pretty with a wall of spice jars. 
Nueva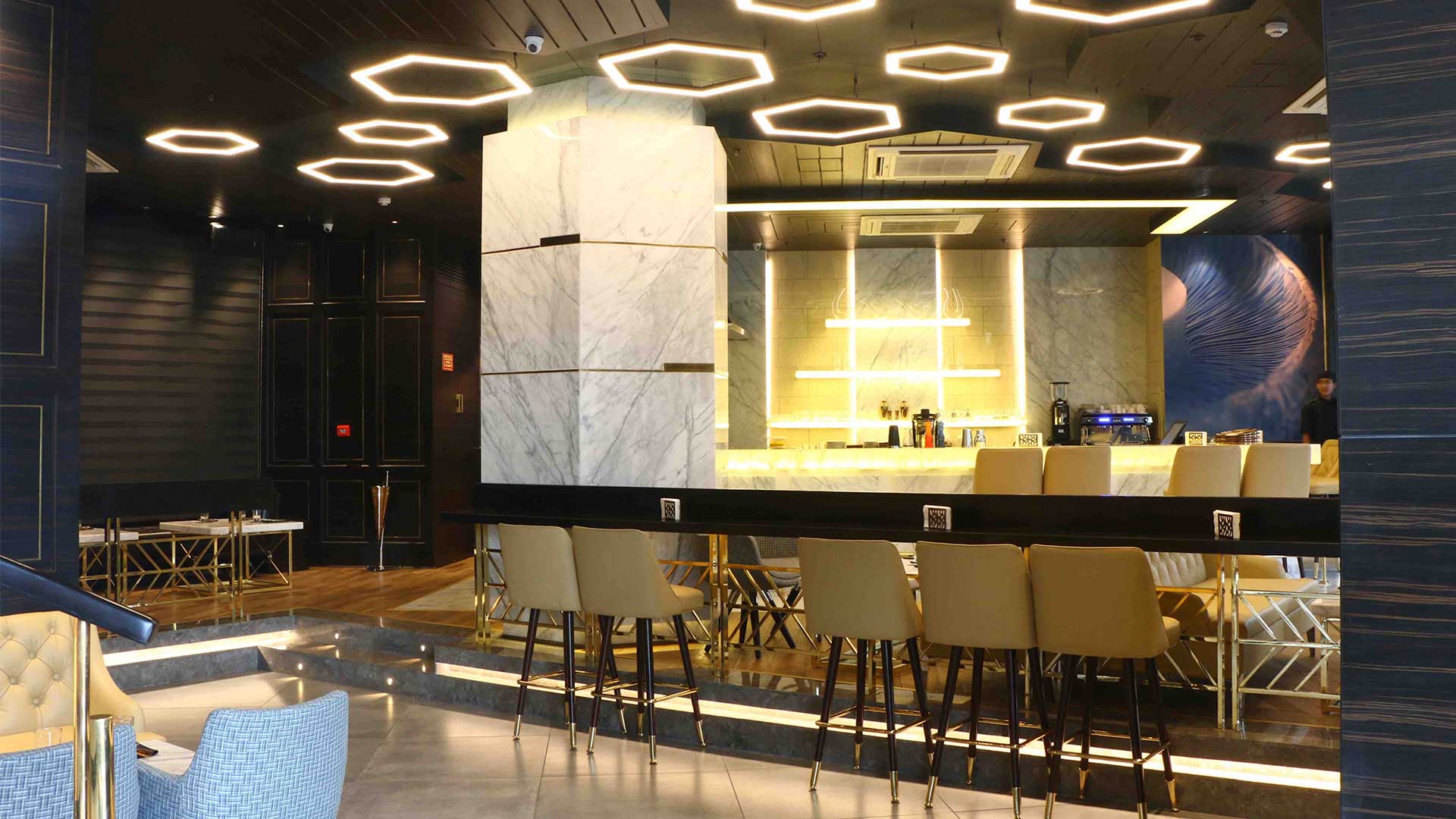 What happens when the country's most flamboyant public figure decides to partner with a chef who is renowned for eclectic culinary styles? Well, I'm going to spare you of a lengthy philosophical conclusion, and simply say that the result is known as 'Nueva'. This spanking new establishment is the brainchild of Chef Michael Swamy, who found a partner in none other than Virat Kohli. This joint dishes out some unique South American delicacies along with a few mainstream European favourites.
PCO Diva Agenzia (PDA)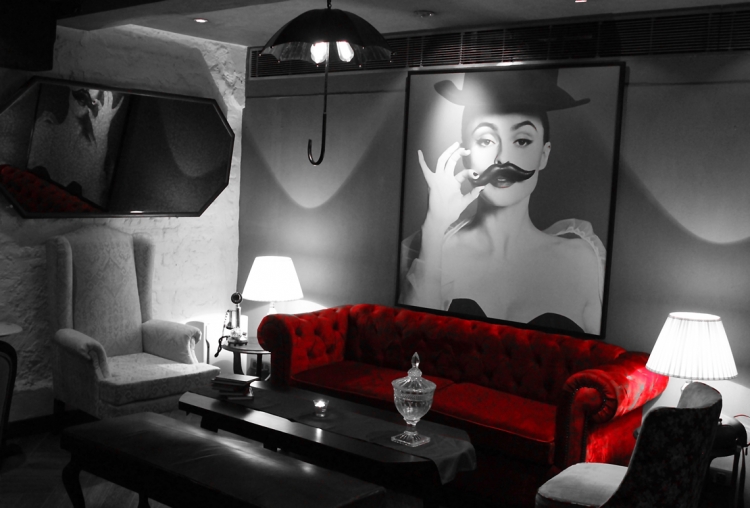 PDA is the brainchild of Chef Ritu Dalmia and Rakshay Dhariwal, each having introduced the capital with Italian cuisine and artisan cocktails respectively. From the modern-day Martini bar, quirky light installations, old-school jazz music, a variety of cocktails to choose from, romantic novel-style menu — everything about this place reeks of La Dolce Vita-style glamour. There is an extensive list of martini cocktails as well as a selection of other delectable tipples to wet your whistles. And the food is absolutely delicious, and will surely help you soak up all that booze, or you can sober up with a cup of strong, aromatic coffee. If there's a place to embrace authentic Italian cuisine along with a unique experience and some superb artisanal cocktails - it's PDA and it makes for a perfect aperitivo, if you really want to get your Italian mojo going.
The Bombaykery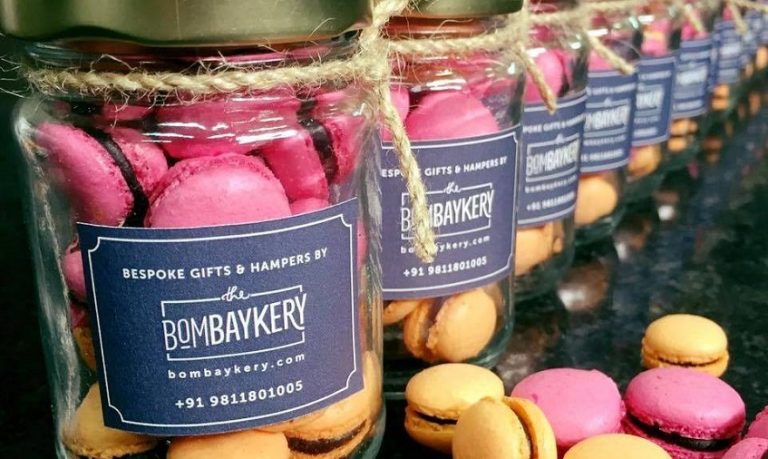 From superlative choux to dessert jars to die for, by way of mind-boggling vada paos, delicate pastries, warm brownies, pretty cupcakes, and marvellous desserts — whatever tantalising treat you're in the mood for, The Bombakery will satiate all your cravings (sweet or savoury)! Everything available here isn't the kind of stuff you consume through necessity, nor as a convenient grab-and-go situation. No. This is the stuff you trek-to-the-other-side-of-the-city, wake-up-at-the-crack-of-dawn, withstand-hour-long-queues for. A relaxed Konkan vibe with a west coast monopoly on flavours (cutting chai, filter coffee, tender coconut, and kala khatta paan), this place serves the very best baked goods in the capital.
Café Dori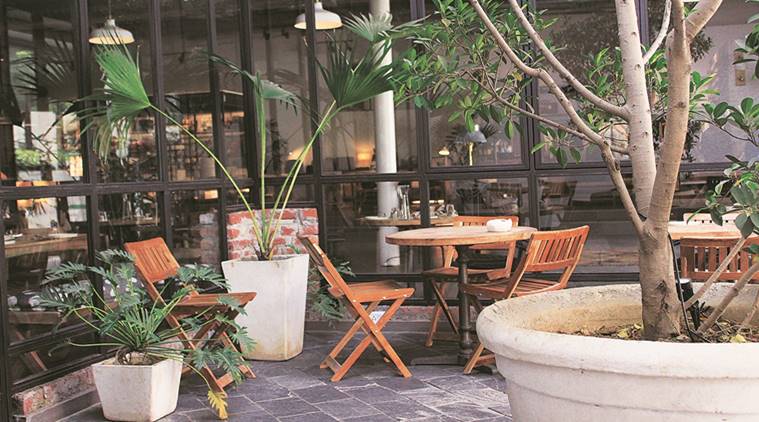 Café Dori is an interesting addition to the F&B landscape of Delhi. Primarily because of the way in which it combines retail and food, under one single brand. The space is clean, contemporary and very tastefully done up. The menu, taking forward the same spirit, is a sophisticated union of European delicacies. It's also an ideal spot to order a cup of coffee and finish that book you haven't been able to get around. The beverage menu is extensive, so you have plenty of options to choose from. As we are seeing with a lot of establishments these days, Cafe Dori too is pet-friendly and has a dedicated pet menu; so you and your furry friend can spend some quality time together.
Mr. Mamagoto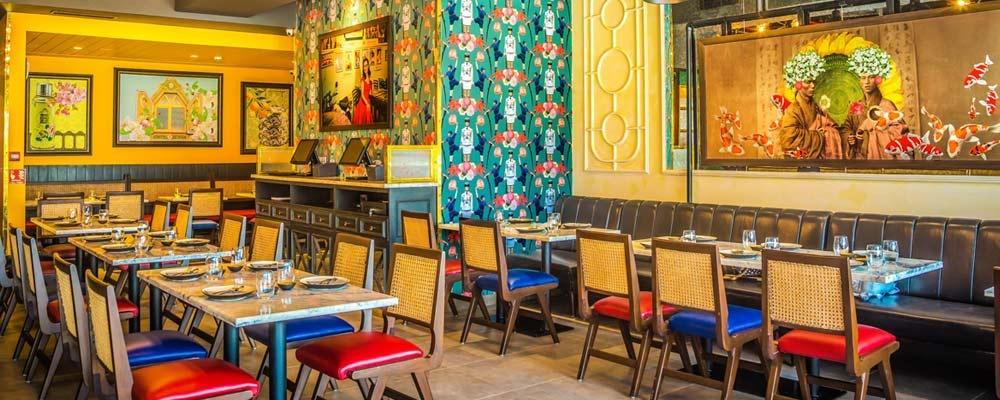 Chopsticks at the ready! Mamagoto's more experimental and a wee bit sophisticated cousin is here — Mr. Mamagoto. Whether you're in the mood for top-quality, ultra-traditional dim sums, oriental versions of lamb chops, tacos, Kerala parathas or a steaming bowl of chicken broth, this place has got it all. It's a place for people who're happy to try new things, like a fusion of different Asian cuisines. This Asian brasserie with classy yet edgy interiors - or as they like to call it, 'sophisticated goofiness' - is also famous for it's carefully curated cocktails. Chow down on fabulous food while getting comfortable in their plush seating enhanced by vintage decor from the lands of the Samurais and Ninjas.
Namak Mandi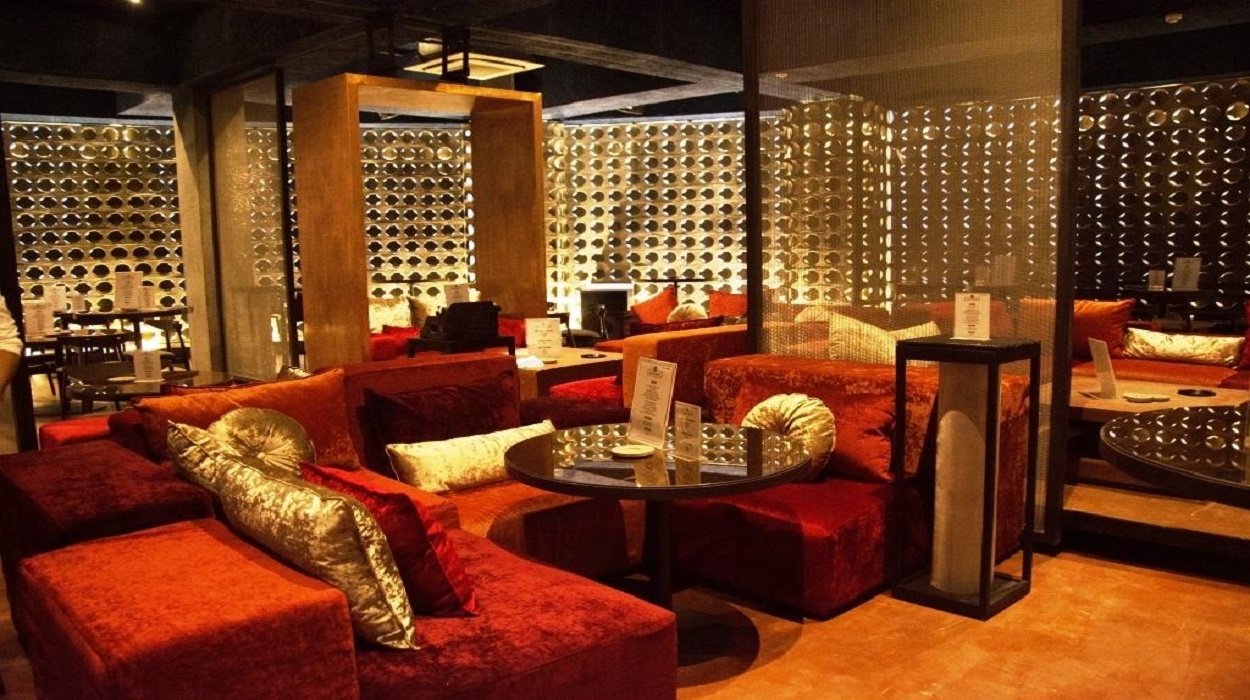 More than just a slapdash curry place, Namak Mandi, located on the second floor of DLF Promenade Mall, celebrates Awadhi Cuisine. This place is the brainchild of Chef Imtiaz Qureshi, synonymous with ITC hotels and Dum Pukht, Mandi is run by his two sons - Ahsan and Ashfaque. From rich delicacies of Kabul to the sumptuous secrets of the imperial Dastarkhans of Awadh, Delhi, and Agra — the menu here includes kebabs, curries, aromatic biryani and much more. An open kitchen, beautiful arches that mark the entrance, ornate lettering on the white wall, wooden tables, comfortable seating, white jali work this place has got a casual vibe to it. 
Juniper Bar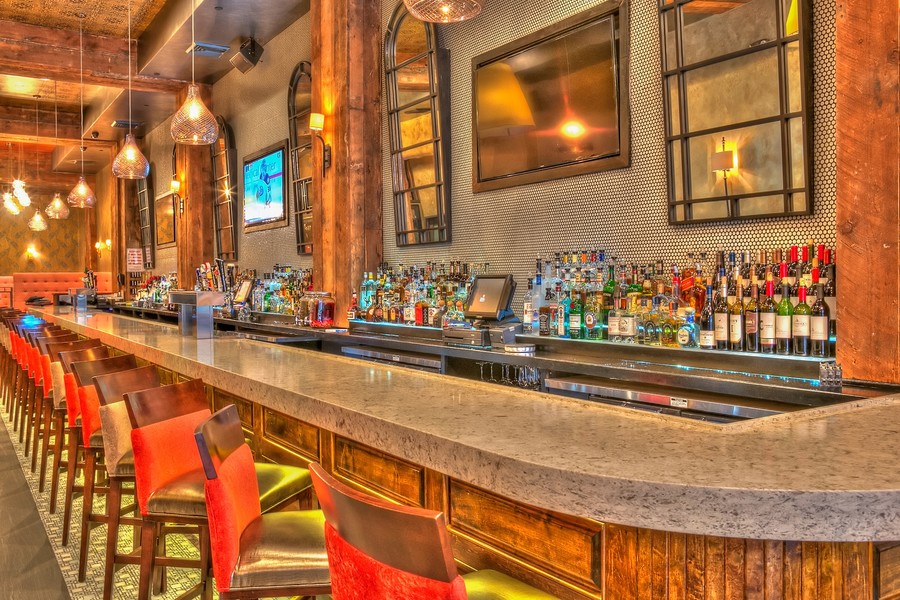 Gin is one of the oldest spirits dating back to the 17th century, and today, the renaissance of cocktail culture has resulted in a true resurgence for gin — and rightfully so, as more classic cocktails are made of gin than any other spirit. While gin bars aren't as big a thing in many major cities as, say, whisky bars, Juniper Bar — a Gin and Tonic bar at the luxury lifestyle hotel, Andaz, has plenty of solid options when you're looking for a bit of 'juniper-infused' spirit in your life. This simple, elegant, no fuss, the homestyle bar serves 40 different gin infusions which include curry leaf, pepper spicy, and they also have their own 'Delhi Sapphire Gin' which has been created in-house.
← Back to portfolio
Add a comment